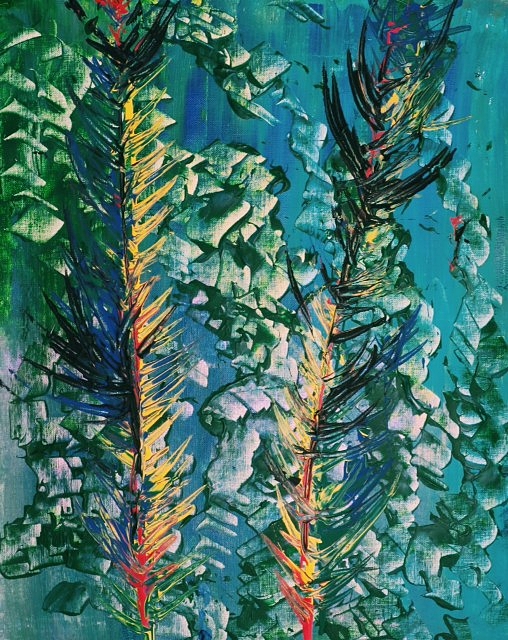 Study 1 - Denial
Incriminating Palms
Acrylic on Canvas
20x24
2017
John: The crowd took branches of palm trees and went out to meet Jesus, shouting,
Hosanna!
Blessed is the one who comes in the name of the Lord—
the King of Israel!
John: Pilate asked them,
Shall I crucify your King?
The chief priests answered,
We have no king but the emperor.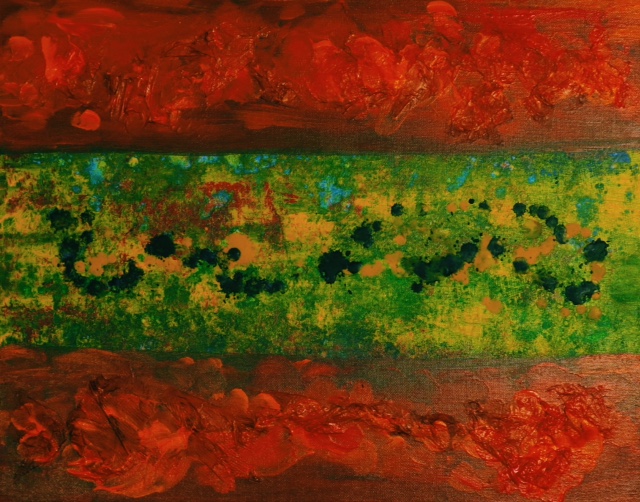 Study 2- Bargaining
Bargaining in Blood and Water
Mixed Media
20x24
2017
Matthew: "So when Pilate saw that he could do nothing, but rather that a riot was beginning, he took some water and washed his hands before the crowd, saying,
I am innocent of this man's blood; see to it yourselves.
Then the people as a whole answered,
His blood be on us and on our children!
Study 3- Depression
Night
Acrylic on Canvas
24x36
2017
John: And it was night.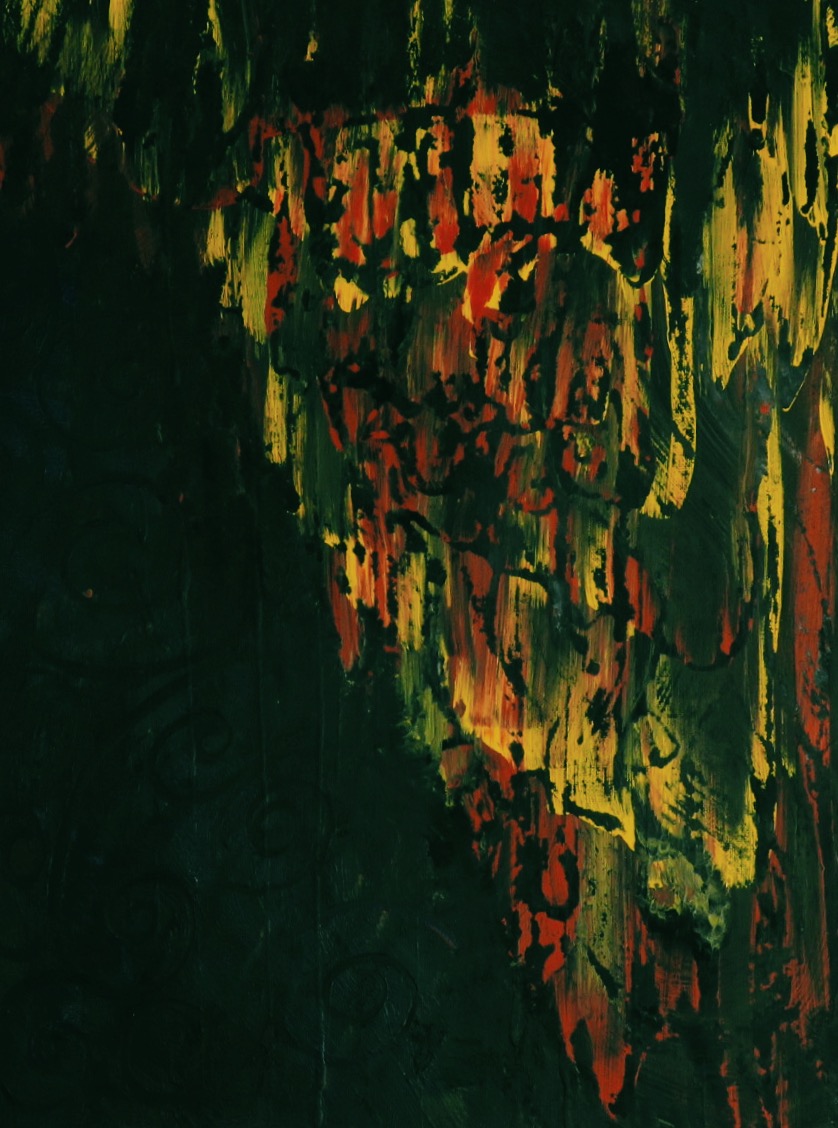 Study 4- Anger
Judas Faces Golgotha
Acrylic on Canvas
20x24
2017
Matthew: "When Judas, his betrayer, saw that Jesus was condemned, he felt sorry and brought back the thirty pieces of silver to the chief priests and the elders. He said,
I have sinned by betraying innocent blood.
But they said,
What is that to us? See to it yourself.
Throwing down the pieces of silver in the temple, he departed; and he went and hanged himself.
Study 5- Acceptance
They Saw What Had Happened
Acrylic on Canvas
20x24
2017
Luke: When the Roman officer overseeing the execution saw what had happened, he worshiped God and said,
Surely this man was innocent.
And when all the crowd that came to see the crucifixion saw what had happened, they went home in deep sorrow.